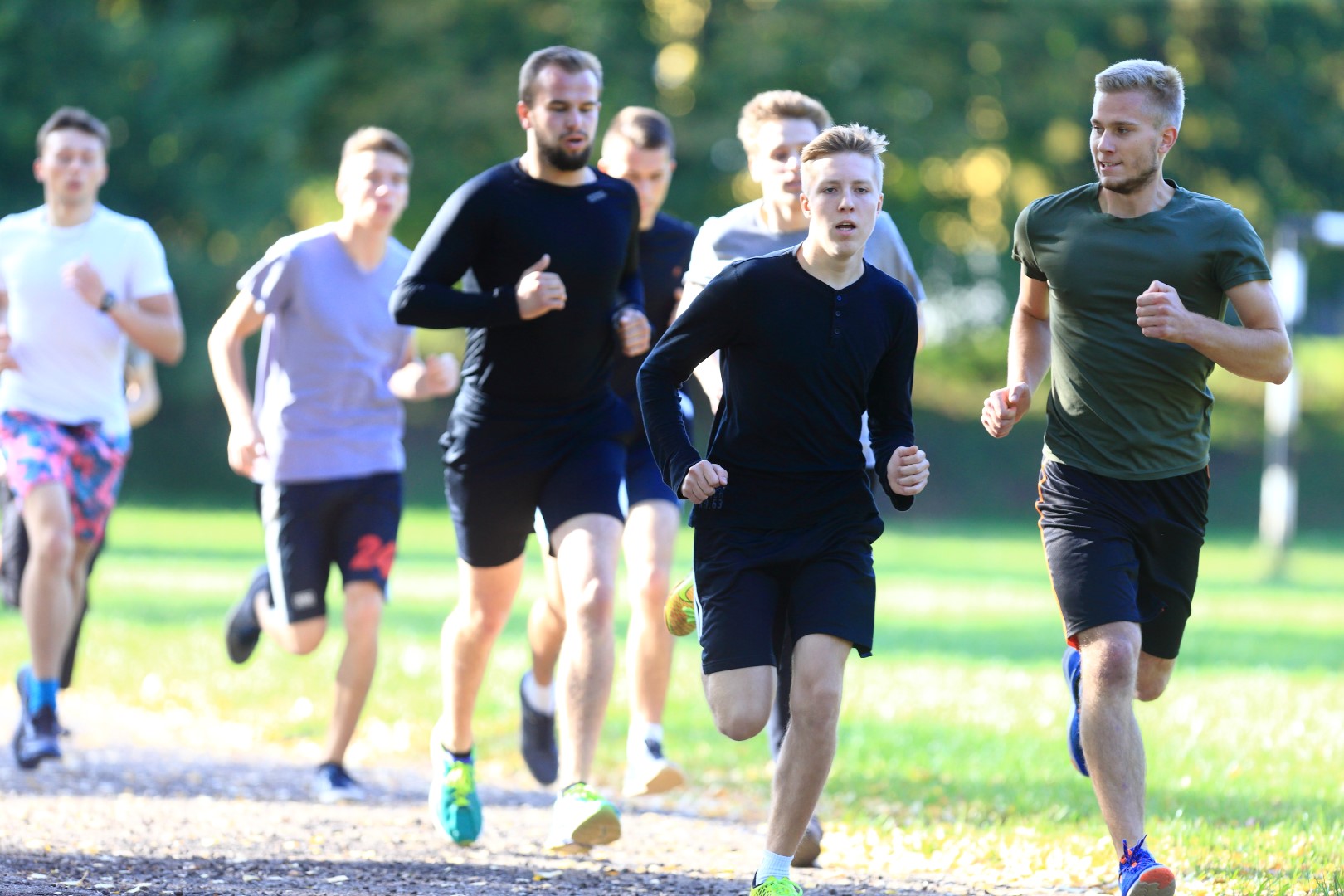 European Week of Sport 2017 Events in Vilniaus Kolegija
2017-12-12
The community of Vilniaus Kolegija/University of Applied Sciences participated in European Commission initiative to promote physical activity and to #beactive across Europe. At 22-27th September coaches from Physical Education's and Sports Center Jonas Bautronis, Vilija Gerasimoviciene, Stanislovas Radziulis, Danute Puodziuniene, Zenonas Vaitkevicius, Eduardas Vaitilavicius organized various activities for administration staff, students and everyone who wants to join, regardless of age, background or fitness level:
22nd September central administration did "Office" exercises;
25th September volleyball match between students and lecturers in Faculty of Health Care;
25-26th September "Wellness workout" with basic elements of physical fitness and functional trainings was demonstrated in the Faculty of Business Management and Faculty of Pedagogy.
26th September progymnasium students participated in athletics competitions in the stadium.
29-30th September Physical Education's and Sports Center coaches Jonas Bautronis, Vilija Gerasimoviciene, Stanislovas Radziulis and Project Manager Mikas Balkevicius participated in "Erasmus+" sports program's International conference "European everyday of sport" helded at the House of Europe in Sofia, Bulgaria, coordinated by Bulgarian sports development association (Chairwoman Yoanna Dochevska,  www.bulsport.bg).
This event aims were to promote the European week of Sport (EWoS) 2017 and physical activity across Europe.
Our community is working together and focusing on physical activity and healthy living initiatives to inspire Lithuanians to #beactive on a regular basis and create opportunities in peoples' everyday lives to exercise more!