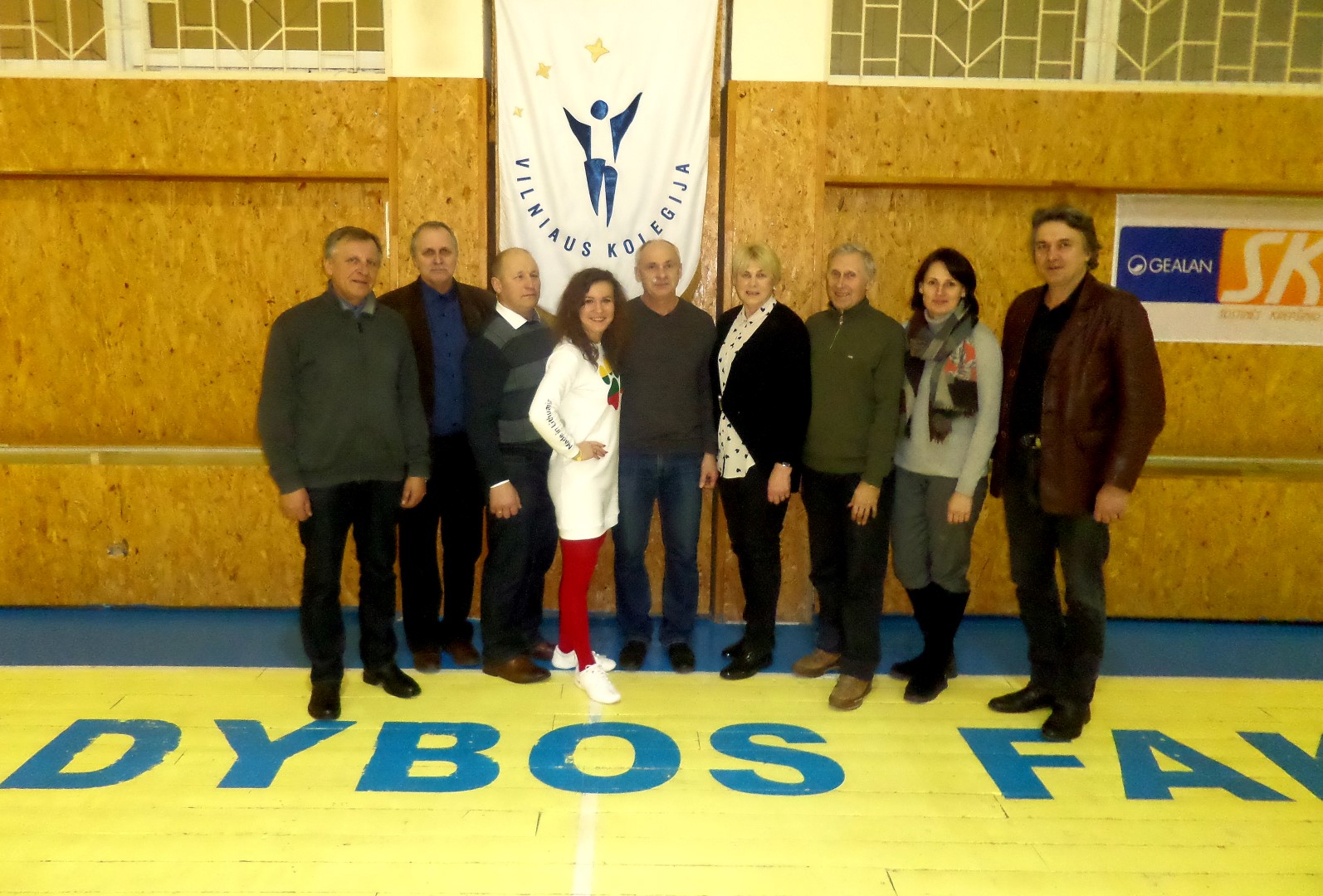 Sports event "Freedom of movement" dedicated for Lithuania's Independence day
2017-03-01
Physical education's and sports center is participating in "Erasmus+" sports program "European everyday of sport" (572647-EPP-1-2016-1-BG-SPO-SCP-EUROPEAN EVERYDAY SPORT) project, which is co-ordinated by Bulgarian sports development association (www.bulsport.bg) and is seeking for good experience strengthening youth physical activity and health. Youth's physical and psychological health is one of the most important priority for The European Unions support strategy.
This project is aiming at increasing high-expectations speed and provides useful experience in innovative ways and methods in sports activities. Partners from Italy ("Mine Vaganti"), Slovakia ("ADEL Executive"), Croatia ("Rijeka Sport's Association"), Hungary ("Hope for children"), Poland ("Institute of New Technologies Association") and Lithuania ("University of Applied Sciences VIKO") organize sports events, healthy lifestyle initiatives working with youth (http://www.eusport.org/about_evropean_everyday_of_project).
Celebrating February 16th  – Lithuania's Independence day, sport event "Freedom of movement" was organized at Vilniaus kolegija. Students and teachers from 3 gymnasiums and 1 university,  about 100 participants in total, joined this event. Info about the event was published on the list of activities, organised with reference to the President's of the Republic of Lithuania Dalia Grybauskaitė initiative "Celebrate the February 16th in a creative way" (https://www.lrp.lt/vasario16/lt/iniciatyvos-registracija/5/vilniausm/view#municipality104).
In the framework of the project, a social research was conducted which will help to set essential Lithuania's school age children healthy and active life skills forming factors, to start doing sports stimulating motives, in which sports are they interested (http://apklausa.lt/f/europos-sporto-renginiai-tyrimo-apklausa-8se55av/answers/new.fullpage ). The data obtained will help to create new healthy lifestyle improving sport events for youth.