The Faculty of Economics of Vilnius College participated in Euroweek
2023-05-24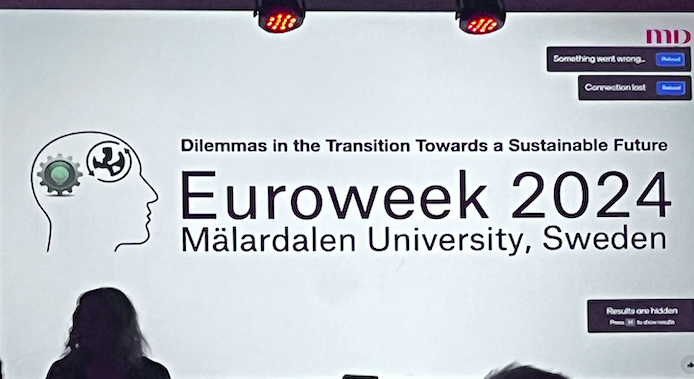 On the 24-29 of April, the representatives of the Faculty of Economics of Vilnius College participated in Euroweek - the international annual project competitions of international students. This year it was organized by Brandenburg Technical College in Germany. The 27th Euroweek was attended by students and teachers from 16 European countries, the USA and Colombia. International teams of students and teachers prepared and presented projects on "The Future of Technology and Innovation" topics.
This year, the faculty was represented by two second-year students of the Finance program: Gintaras Gradeckas and Viktorija Vainauskaitė.
Since January, a joint team of students from the Faculty of Economics, France (University of Lille) and Austria (FH JOANNEUM University of Applied Sciences) has been working on the project "Innovation and technology: the key factors of sustainable development" which was presented at the Euroweek in Brandenburg on Havel.
Vilnius College participates in the Euroweek for the first time. The Euroweek is organized by the non-profit association PRIME Networking. The mission of the association is to develop and promote intercultural and interdisciplinary training, academic cooperation, scientific research and to facilitate cooperation between universities and companies.