Bloomberg LAB has opened for VIKO students of the Faculty of Economics!
2023-04-26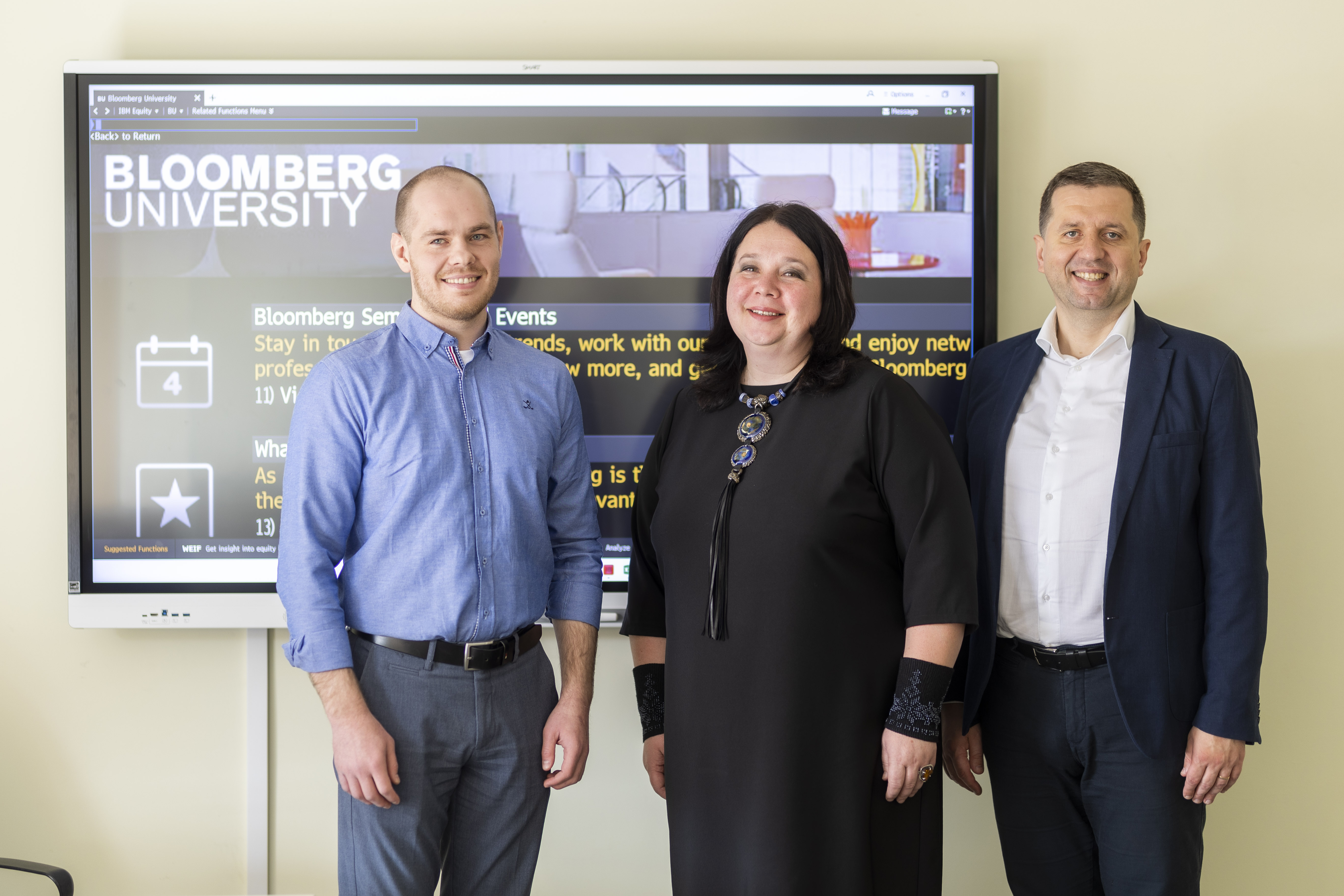 On the 17 th of April the students of VIKO Faculty of Economics were officially presented with the opportunity to learn how to analyze data in the prestigious global financial database Bloomberg. Tadas Gudaitis, associate professor of the faculty and head of the Investment Management Department of Swedbank AB, together with the Swedbank financial analyst Antonas Kostinas, presented the possibilities of the database in a designated auditorium and explained how and when the students' ability to work with this database will have a significant advantage for practice and employment possibilities in financial companies in Lithuania, and also abroad.
This system is unique, as a student who has already analyzed the data presented in it for an employer operating in the financial sector will become an important team member capable of analyzing and evaluating financial data, making investment decisions based on it. Such a student will stand out in the competitive labour market and when it is necessary to decide who can manage investments", said T. Gudaitis. His colleague A. Kostinas adds that the Bloomberg system, to put it in simple words, is the largest and best-known database of world market analysis: "In other words, investors open it on getting up early in the morning and, based on the information and data presented in it, decide which financial instruments to invest in, to whom and at what interest rates to lend funds. Or is it time to sell the existing shares and fix the earned return?"
Aušra Liučvaitienė, Dean of the Faculty of Economics at VIKO, was happy that the Bloomberg program is already in VIKO auditorium: "Students of the Faculty of Economics get a unique practice of analyzing financial data in the same way as professionals from all over the world. This gives us a reason to believe that we are training top-level specialists."
From now on, students and researchers of Finance, Banking, Investments and Insurance, Business Economics and Accounting study programmes will be able to use the system and analyze data at the Faculty of Economics.
#VikoEKF #Bloomberg #wecounthere