Vilniaus Kolegija is Hosting Members of the Largest and Most Successful Practical Entrepreneurship Education Network
2023-05-17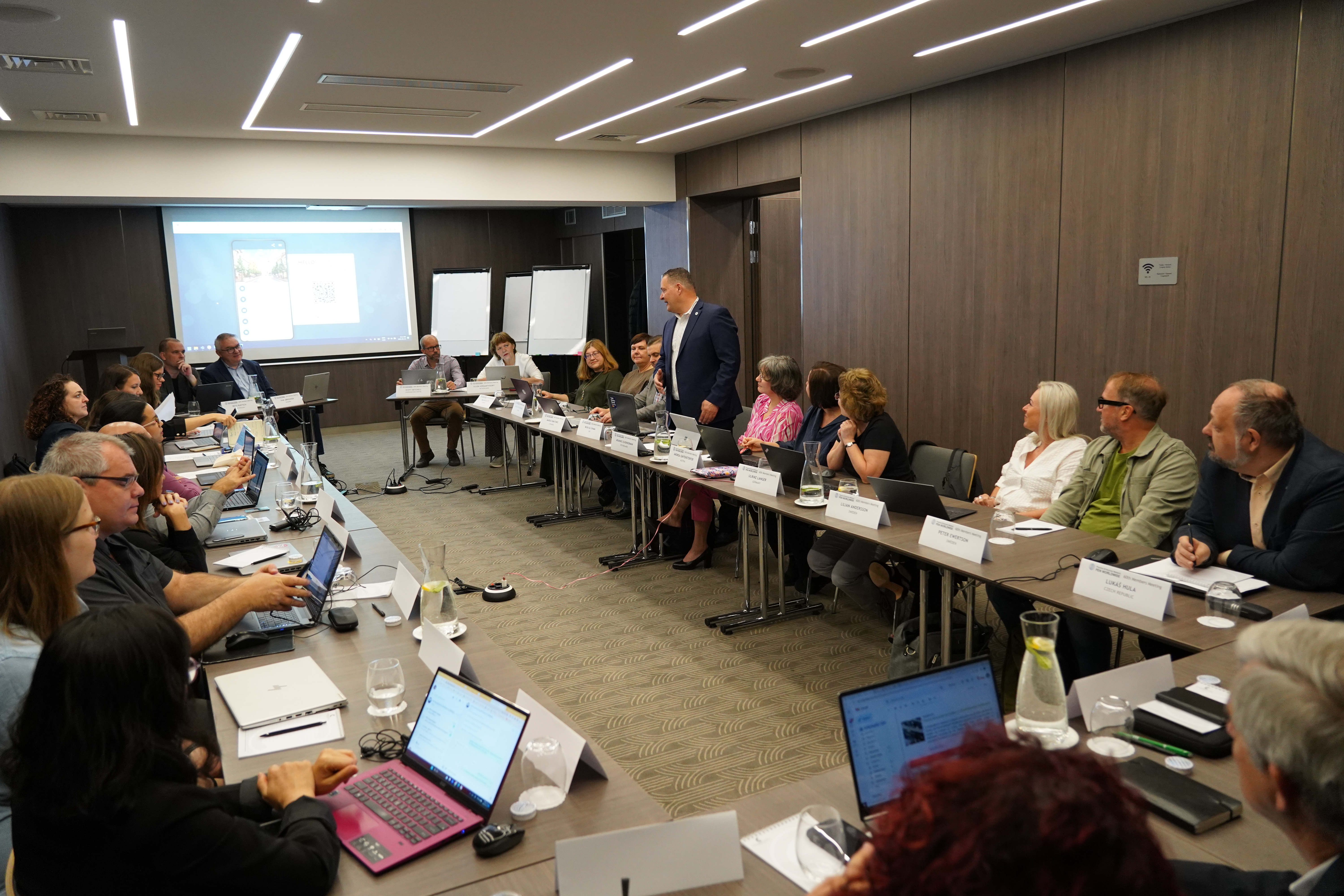 On 15 th May Vilniaus Kolegija / Higher Education Institution is hosting 28 members of the largest and most successful practical entrepreneurship education network from Germany, Luxembourg, Brazil, Switzerland, Denmark, South Korea, Spain, Slovakia, Czech Republic, Sweden, Austria, USA, Holland, Portugal, Canada and Lithuania who have gathered in Vilnius to participate in the 60th PEN Worldwide Association (Germany ) at the members' meeting, which takes place twice a year. The "Simulith" centre of Vilniaus Kolegija organizes such a meeting in Vilnius for the second time, the last time it was held in 2015. The Simulith Centre has been a member of the PEN Worldwide association since 1999.
PEN Worldwide is the largest and most successful practical entrepreneurship education network because:
• More than 200,000 people a year gain experience working in this Practice Enterprise network.
• Each Practice Enterprise company is given the opportunity to trade with more than 7000 Practice Enterprise companies from 42 countries around the world.
• Provides state-of-the-art hands-on training to trainees aspiring to become entrepreneurs or find a good job.The network applies uniform quality standards for companies and their interns. First of all, the quality certificate is issued to the company, taking into account the level of organization of practical activities, learning content and management. Then the quality certificate is issued to the intern who graduated from the certified company, whose basic competences acquired during his internship there basically correspond to the lifelong learning system defined by the EU in 2006.
PEN Worldwide is a non-profit organization founded in 1997 whose mission is to support, coordinate and develop services, increasing the value of the activities carried out in the national networks of its members, to promote and strengthen the model of learning in simulated environments, to support professional training and further training of young people and adults in Practice enterprises.
PEN Worldwide members are head offices in various countries around the world, supported and/or operating in educational institutions, chambers of industry and commerce, universities and colleges or national ministries of education and labour.
The participants of the 60th meeting of the PEN Worldwide Association were welcomed by the Kolegija Deputy Director for Science and Partnership Dr. Nijolė Zinkevičienė, Head of Simulith Centre Rima Bačiulytė, Head of PEN Worldwide Coordination Centre Scott Mitchell, President of PEN Worldwide Association Paw Hoff Jorgensen.
Intensive activities have been planned for the meeting: presentations, work sessions, sharing of experience and information, voting. An interesting cultural programme has been prepared for foreign guests: a walking tour of the Old Town of Vilnius with a story of legends, myths and other interesting facts about the capital celebrating its 700th birthday and an excursion to the Lukiškiu prison.
On May 17 Members of the PEN Worldwide Board Committee will visit the Practice Enterprises operating at the VIKO Faculty of Economics – VIKO Bankas and VIKO Drauda.